What we can do for you
These are just a few of the things Eclipse Research Group can do to help you achieve your goal
Go to Prospect Identification
Prospect Identification
If you're planning a campaign, are in a campaign, or are just looking to improve your annual or planned giving, Eclipse Research Group can help you find the best prospects for your project.
Go to Profiles
Profiles
When you require more information on a prospect to qualify them for your campaign or determine the correct ask amount Eclipse Research Group offers in-depth profiles on your prospects.
Go to Research Training
Research Training
Do you want your staff to have the skills to conduct prospect research in the future? Eclipse Research Group provides training on how to use free and fee-based resources to strengthen your understanding of your donors and prospects.
Go to Wealth Indicator Reports & Analysis
Wealth Indicator Reports & Analysis
Looking to re-engage your past and current donors? Eclipse Research Group provides you with an in-depth analysis of their wealth and giving affinities.
About Us
Crystal Leochko Johnston - Founder & Freelance Prospect Researcher
I've always had a passion for research and a desire to change the world through philanthropy. Prospect Research allows me to use my love of research to assist education, arts, and health institutions and non-profit organizations of all sizes. I have been a researcher for the past 15 plus years but began my prospect research career in the education sector in 2009 at a private K-12 school as the school's first prospect researcher. In that role I developed the school's prospect research program resulting in the identification of potential major donors from within the school's database, which lead to the successful completion of a $15 million capital campaign. I created a formula for determining giving capacity and potential ask amount of prospective donors leading to successful gift asks. I established a system to monitor media that related to the school's constituents, which lead to a closer knowledge of, and relationship with those constituents. I am currently the Chair of Programming for the 2016 APRA Canada Conference (Association of Professional Researchers for Advancement) and was the Co-Chair of Programming for the 2014 conference. As a member of APRA I attend webinars and conferences and am continually learning about the new trends in the industry. I have my Bachelor of Arts in English and History and my Masters of Arts in History from the University of Manitoba.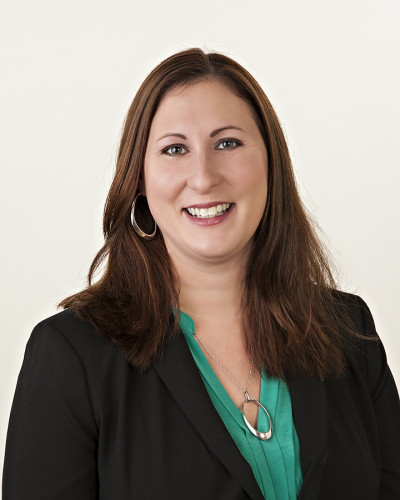 Testimonials
Sue Henderson
Acting Registration Officer, Deputy Director – Manitoba Securities Commission